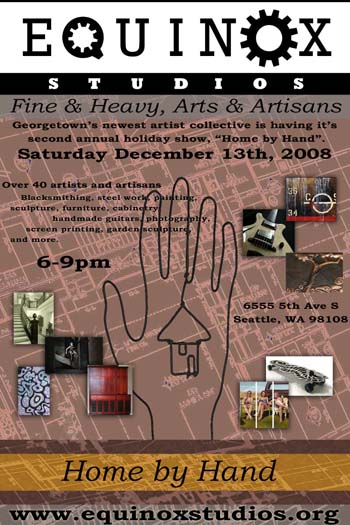 Equinox Studios, Georgetown's newest artist collective, is holding its second annual holiday show, "Home by Hand". Over 40 artists and artisans create beautiful things to make your home a work of art. Blacksmithing,steel work, painting, sculpture, furniture, cabinetry, handmade guitars, photography, screen printing, garden sculpture, and more.


Celebrate the season with our artists and if the spirit moves you, buy
a piece of art, or commission one!
Equinox Studios- Fine & Heavy, Arts & Artisans

6-9 p.m. Saturday December 13th, 2008

6555 5th Ave S
Seattle, WA 98108

equinoxstudios.org